Book Now
Ask Owner A Question
Our Coquina Cottage is completely comfortable and accommodating with many freebies, internet, free local and long distance phones, Cable Hi-Def TV, WiFi, Netflix. COZY studio suites (upstairs and downstairs) each 400 sq.ft. under A/C. Each sleeps two adults and two kids under 12; each has a queen size bed and a queen size sleeper sofa, WiFi, internet & Netflix.
And you'll love the outside as well; beautiful beach garden with large spa, sea grape and coconut palms canopy invites you to all kinds of OUTDOOR activities. Read a good book in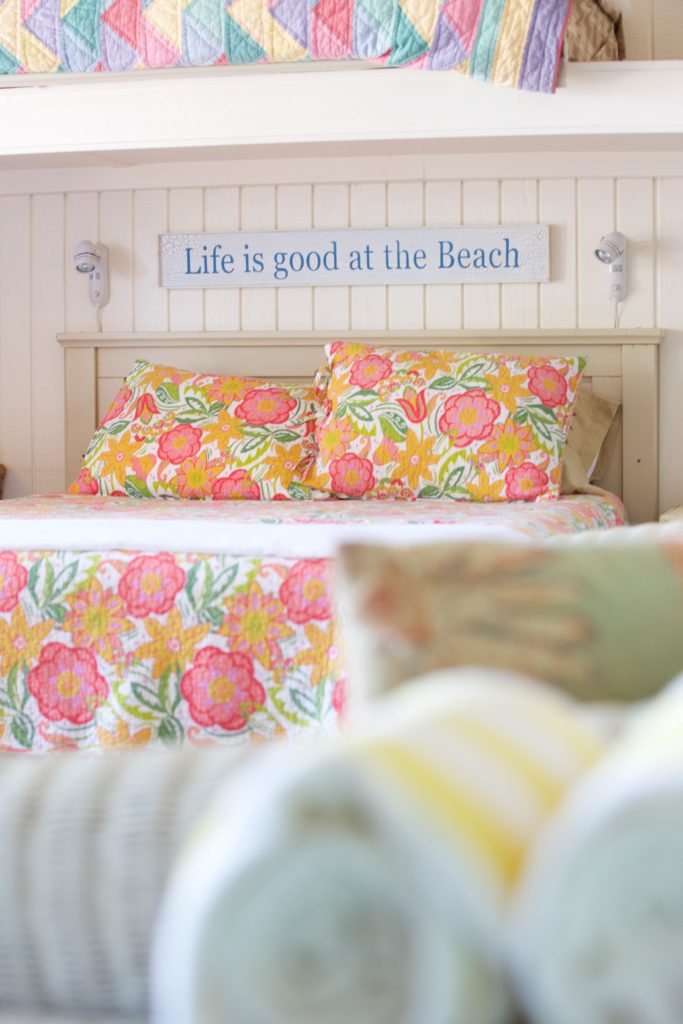 the HAMMOCK, explore the Gulf of Mexico, enjoy your dinner at our sandy dining room in the shade, or just gaze at the evening stars from the upper suite deck. Lighting leads the way for a nighttime beach walk or a MOONLIGHT swim. Most affordable rate for a cottage on the beach!
If shelling, body surfing, fishing, star gazing, paddle boarding, surfing and/or sunbathing is too tame for your memory book, take a 5 min. walk to Sanibel's Santiva Village or drive to Captiva's PICTURESQUE historical village for rental boats, sightseeing & shelling charters, sport fishing, parasailing, jet skiing, restaurants, shops and more. Sanibel's famous Ding Darling National WILDLIFE Refuge is less than 7 mins. drive.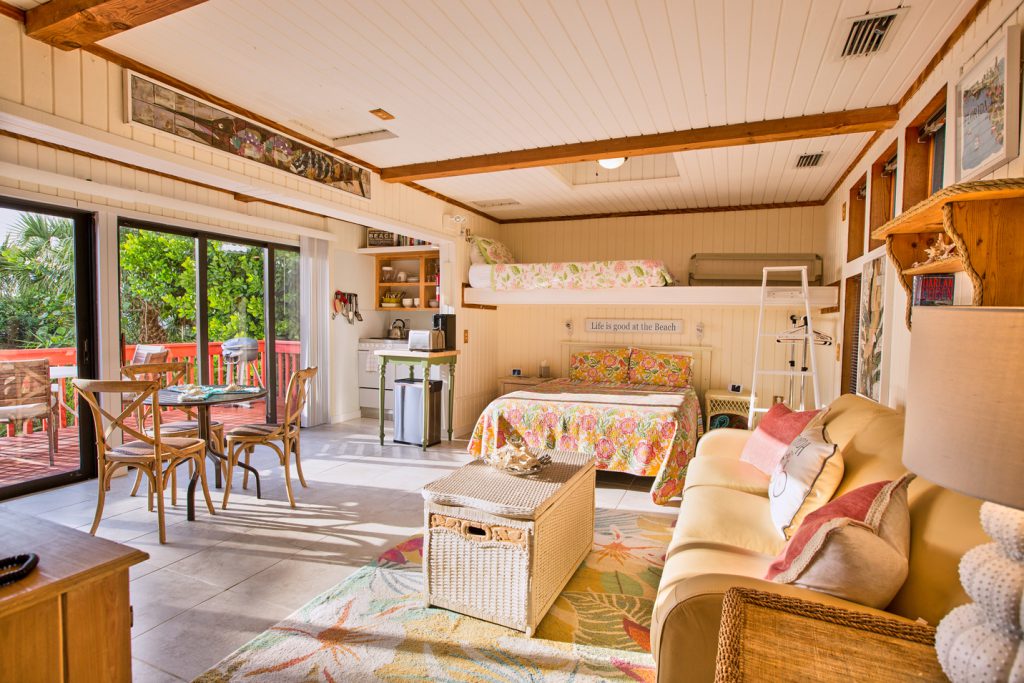 Our Coquina Cottage offers a unique and very romantic setting. The UPPER SUITE is elevated a single flight of stairs with the most beautiful UNOBSTRUCTED VIEWS of the Gulf, beach and gardens. It has higher ceilings, an additional 200 sq.ft. of deck and a small breakfast kitchen with an electric BBQ on the deck.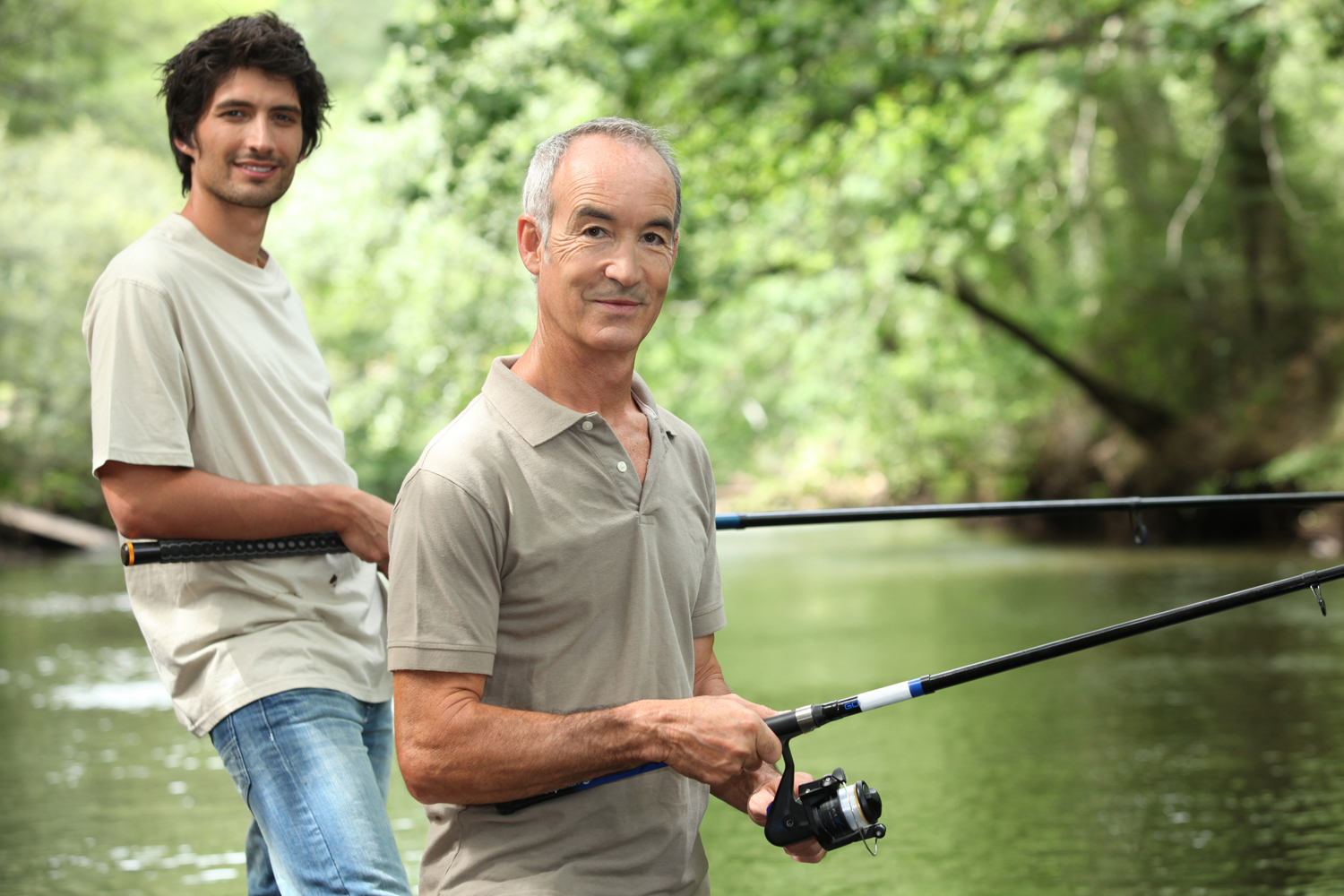 The optional LOWER SUITE has a large kitchen, full laundry and a large ground level deck. Lower suite is wheelchair accessible. Each suite has a kitchen, electric BBQ. Lower suite has washer and dryer.
Parking for Coquina Cottage is plentiful and easy. We provide for our guests: iron, ironing board, hairdryer, high quality bedding, bath linens, beach towels, starter kit with dishwasher soap, dish sponge and soap, paper towels, trash bags, toilet paper, bar soap, shampoo and conditioner. Beach toys too!
Perfect tropical location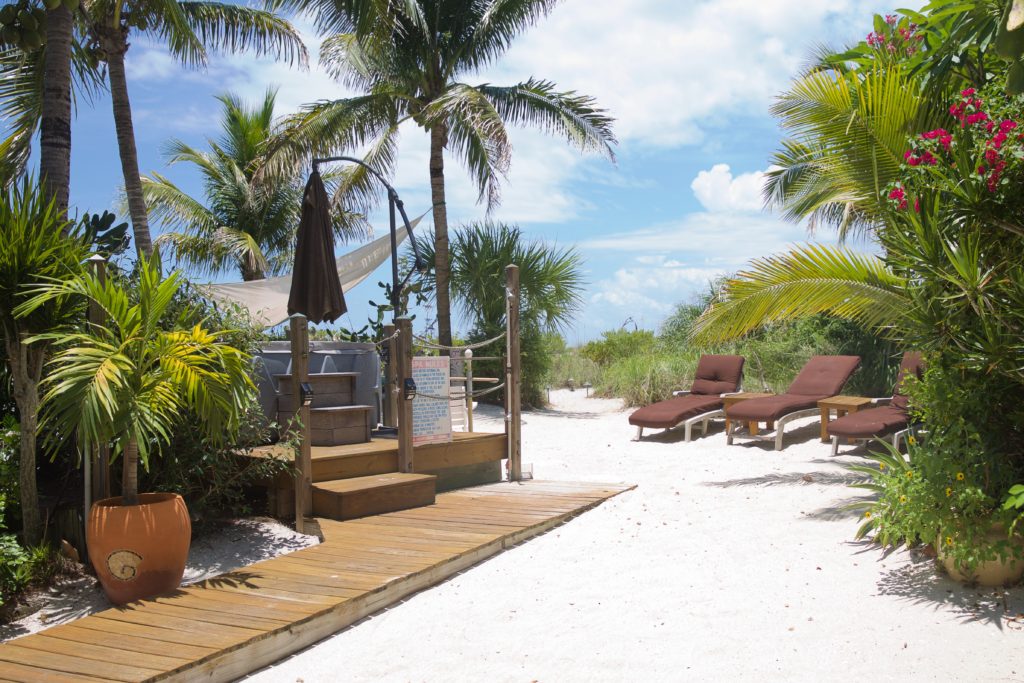 , many eating venues and relaxing hammock, and beach toys. We aim to go ABOVE AND BEYOND expectations, and 'continuous improvement' is our motto.
Experience Coquina Cottage and find out why our guests keep coming again and again...
One of the BEST places to Stargaze.  Link to article here: https://www.narcity.com/travel/us/fl/turner-beach-is-great-for-stargazing?_gl=1%2A1nvzdqs%2A_ga%2ANDYzbndkT0ZMVUIxQmM4MzU1dXZKSVEtZzNuSzVlejBMYXRxV0x2QjZVWFAyOFNQQnNuRmxfaVNLYTZVRXhMcg&fbclid=IwAR0pnDTSU0JWhPeptPpyX2v3nf0HIP_uQjaNg9mjXGFknM2T0dbSjDlPdTI
*Rentals are generally 7 night Saturday to Saturday stays.  Short stays available upon request and generally open up 3-4 weeks prior to open dates.
REVIEWS for Coquina Cottage

If the above reviews are not displaying properly, click here for the Guest Reviews
Book Now
Book Now - Mobile
Ask Owner A Question
Property Details
On the beach, in the sand
Rent upper or lower suite or both
Elevated Jacuzzi spa, for views of sunsets
Beautiful private gardens, with hammock to relax in
Free Netflix, WiFi, local/ long distance calling, and bottle of wine
We provide all beach towels and toys
Each suite has a queen bed and queen pull out, upper suite also has a loft twin bed
High quality linens and decor
Property Images
Frequently Asked
Are the amenities specific to one suite?
No, if you decide for one or both suites the elevated spa, hammocks, and beach toys are included.  
If I only rent one suite will the other one be booked for the same dates?
The two available suites are rented separately with shared grounds and parking.  When renting one suite, the second suite can be rented at a discount for privacy.  Ask us!
What are the differences between the upstairs and downstairs suites?
The upstairs suite has the most beautiful unobstructed view of the Gulf of Mexico, beautiful beach and private tropical gardens, high ceilings, and a 200 sq.ft. elevated deck. And, a breakfast kitchen, large fridge, microwave, toaster oven, with BBQ on the private deck.
The downstairs suite has a combo washer/dryer, a bigger kitchen, its own grill deck and is wheelchair accessible.
How many people can sleep in Coquina Cottage?
Coquina Cottage can accommodate 2 adults and 2 kids under 12 per suite. There is an upstairs and downstairs suite.
Do you allow pets?
Yes we are pet friendly. The pet fee is $100 per dog under 35lbs. or $150 for pets 35-100lbs.